Hello my fellow wheel heads. My name is Jorel. some call me j. some call me REL. Im from NewJersey. I signed up a few months back but I didn't feel like my wheels were worth viewing. Up to date and now I think its time to show off. So heres my story…
(sorry picture heavy)
2000 my mom bought a brand new 2000 eclipse. 6cyl automatic. And from the lot she had 17" chrome Zenetti wheels put on.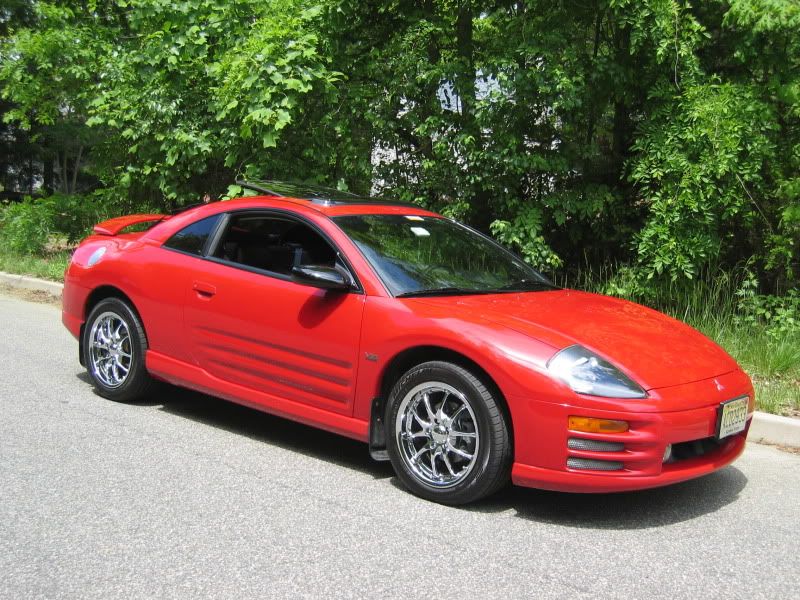 2008 I got my license and the car was given to me at 62k. the chrome started to pit and peal and I also needed new tires. So I picked up a set of 18" ADR Venomous wheels brand new
Winter was coming around and I didn't want to mess up my wheels. I wanted something more stock looking and easy to clean. So I picked up this 17" excel wheels brand new.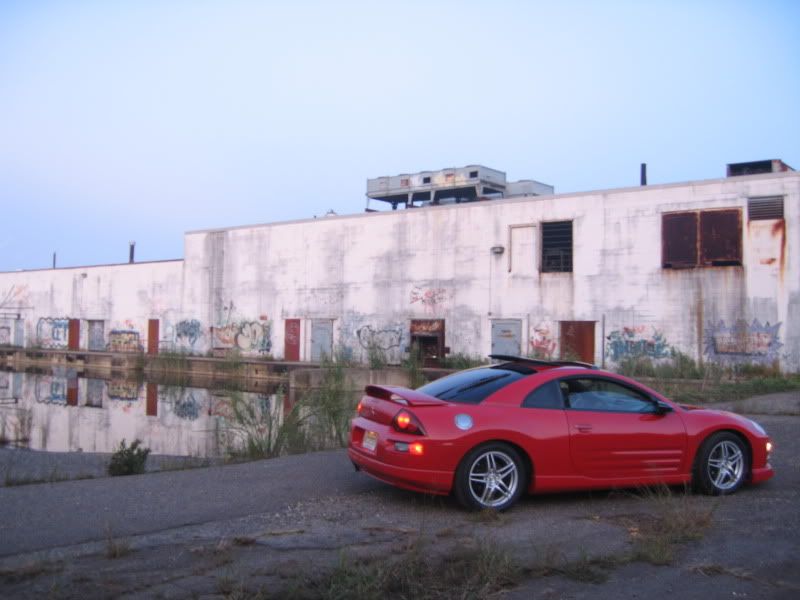 After posting up pics. I got picked on by a few for having fake Advan Model5 wheels. I never knew there was such thing as fake wheels. My brakes needed replacement so I figured I might as well upgraded. So I install evo 8/9 brembos. To fit the bigger calipers I had to buy a better fitting wheel. On short notice I picked up a set of Evo8 Enkeis. I was a bigg fan of the wheels butt i had no other choice. Soon after I started to get into wheel fitment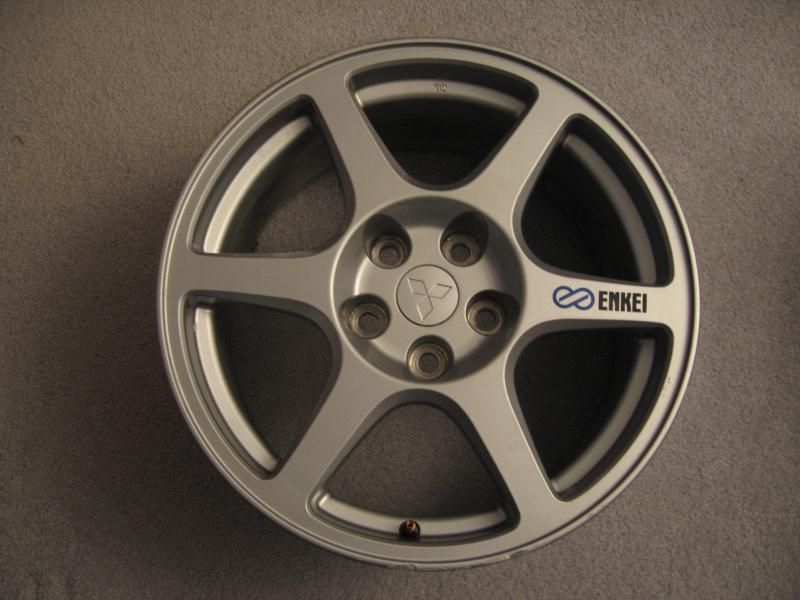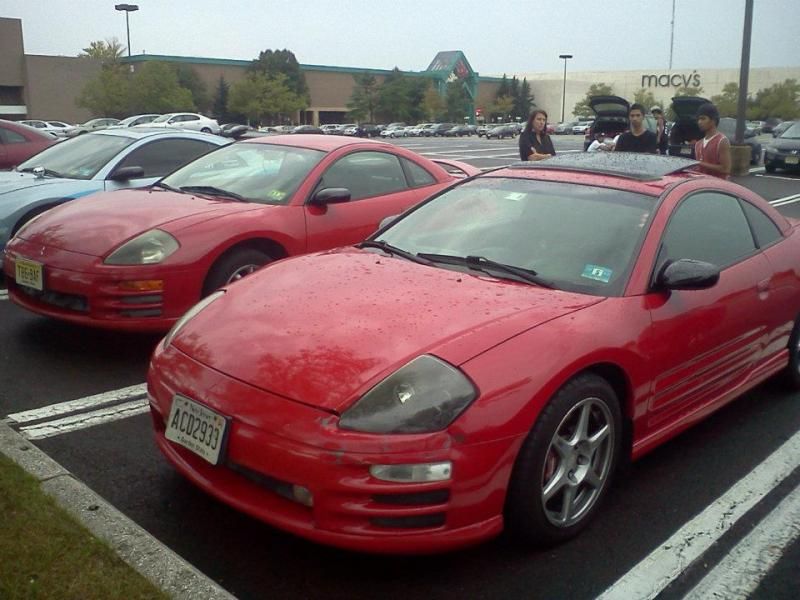 Fast forward a bit
2011. I couldn't afford to replace the pads and rotors so I went back to stock. Later that year I found a new job. My eclipse wasn't as reliable anymore so I needed a better daily. So I bought myself a 2008 VW jetta Wolfsburg. 2.oT 6speed with leather int.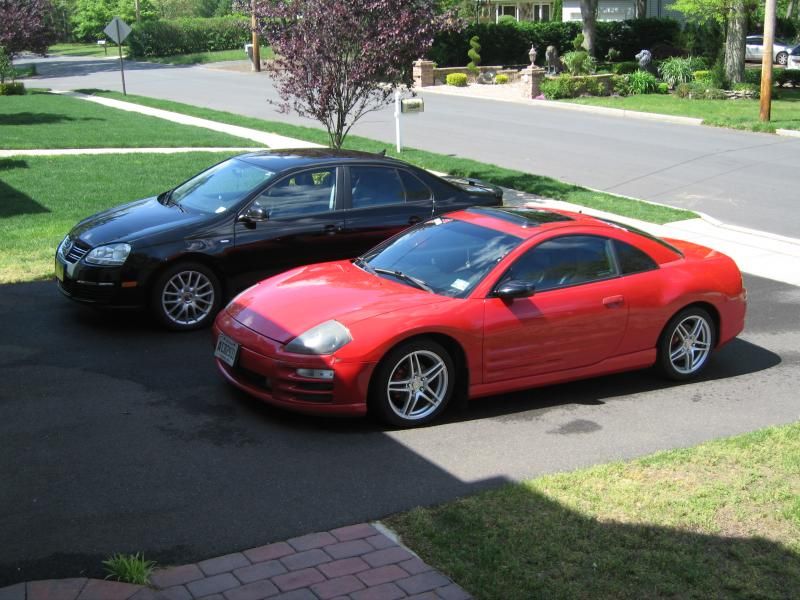 2012. with a new car I didn't want stock wheels haha. So I came across a set of 18" Mercedes wheels. I wanted to go wide with the eclipse and found a set of cobra wheels. And with such low off set It could fit my brembos and get rid of the enkeis.
One day I woke up and instantly I was in the mood to spend money, but I didn't know on what. I drove down the block to pick up a pack of smokes at RiteAid. At the time they were doing construction. And in the middle I see a stack of tires and i found that pretty odd. I went to check them out and it was a set a of BBS RC090 aka style 5s. I couldn't pass off a set a of split wheels. So I offered the guy and he took the cash. At this point I knew I had a lot of wheels so I took my first group shot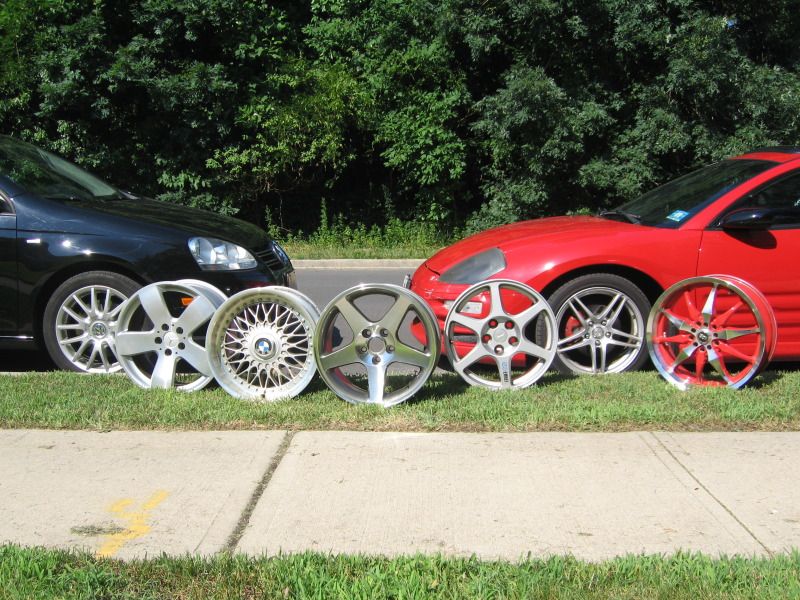 I soon sold the Enkeis. And found a better set of wheels for the VW. Staggared Ruff Racing wheels with a nice deep lip. After picking those up, I found a nice set of VMR 708s
VMR 708 18x8.5 et 37
Ruff Racing 18x8.5 x9.5 et40 all around
Mercedes benz 18x8.5 et35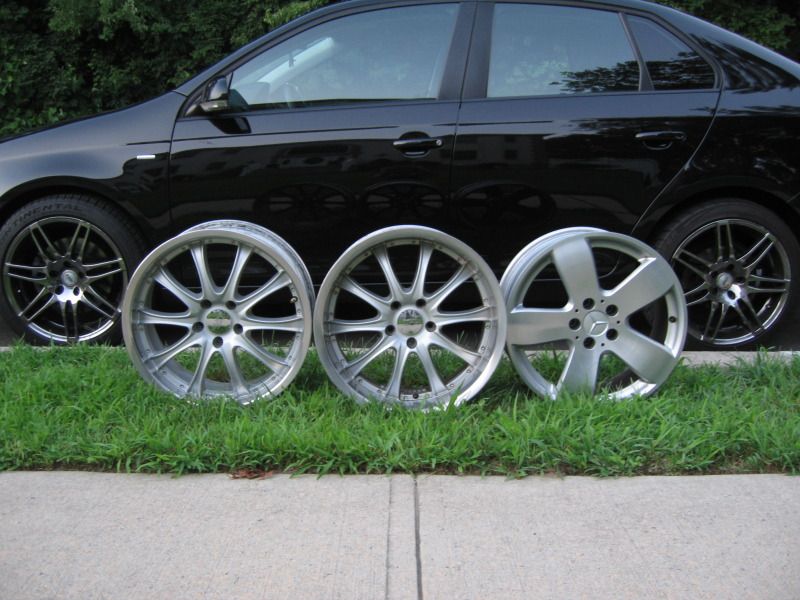 I put the Mercedes and ruff racing wheels up for sale/trade
Traded the OEM classix for some Audi wheels 18x8 et 43
While those were one I stripped the paint and painted the VMRs red with silver flake and red metal flake.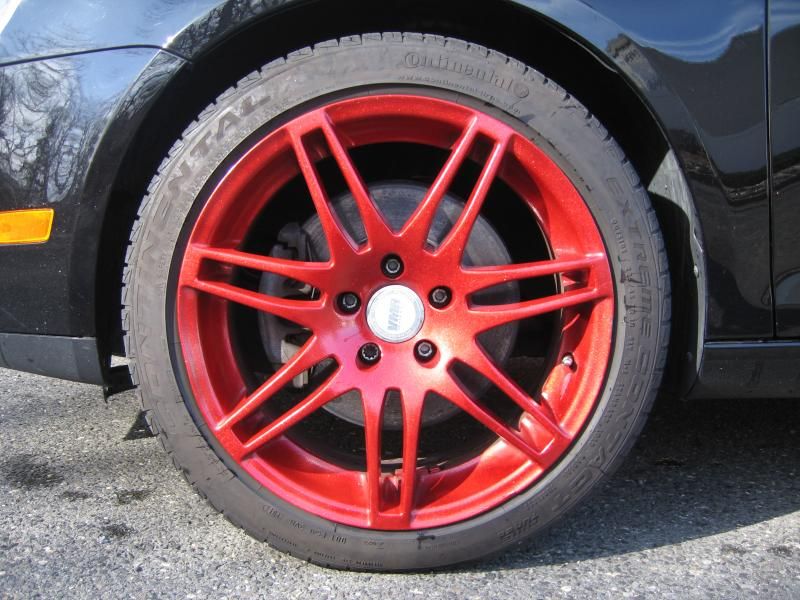 Ive been doing some work to the eclipse. I found a cheap set of American racing wheels. 17x9 et24 with stretched 215/45s
I came across another set of split wheels
Enkei aegis. Welded 3pc
19x8.5 et35
Traded my VMRs for 17" BBS 2pc RKii
From trading to selling. Ive also picked up more wheels. Which includes Volk wheels Champion Motorsports. And Mercedes wheels. Im not even sure in what order ive picked them up because Id loose track of the sets of wheels I have lol. Id like to pick up somemore wheels but my friends wont let me. They say I could once ive sold a few sets. Soo the other day I snapped a recent group pic. Most wheels are for sale/trade.
Euro Fitment
Spare Sets
Just splits
Mustang Cobra
5x114 17x9 et27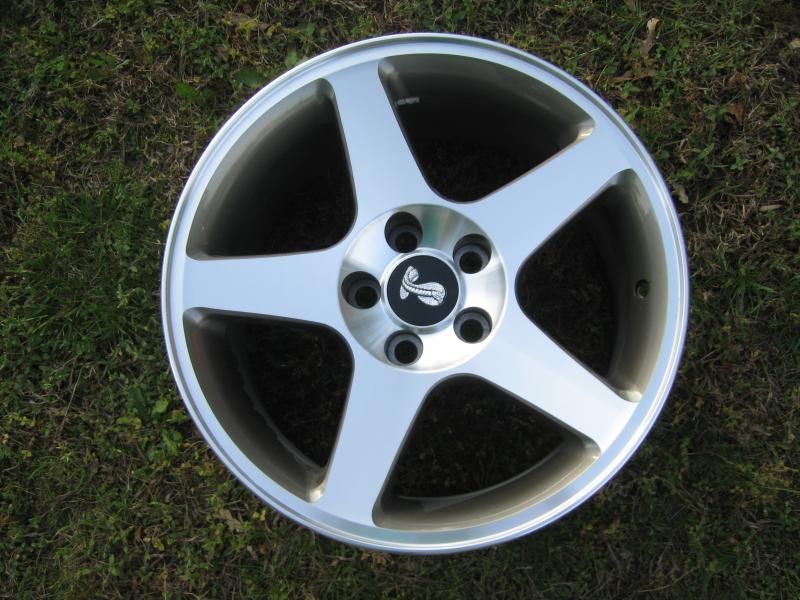 BBS RC090
BMW style 5s
17x8 et20
5x120
Excell
5x114 17x7.5 et45?
Volk Rays engineering.
Original 1 piece forged wheels
staggered 5x114
17x8.5 et40 x9.5 et35
Enkei Aegis
5x114 19x8.5 et35
3 piece polished lip, chrome faces
ADR Venomous
5x114/? 18x7.5 et 45?
machine finish / red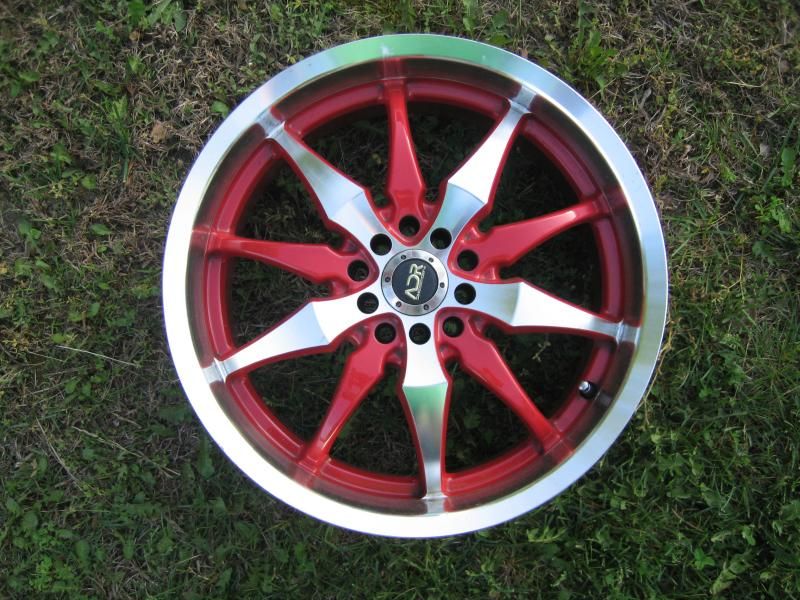 Champion Motor Sport
or so ive been told. Even if its not it's a nice fitting wheel and VERY light. These wheels are being stripped down for paint. And lips are being polished
5x112 18x8 et37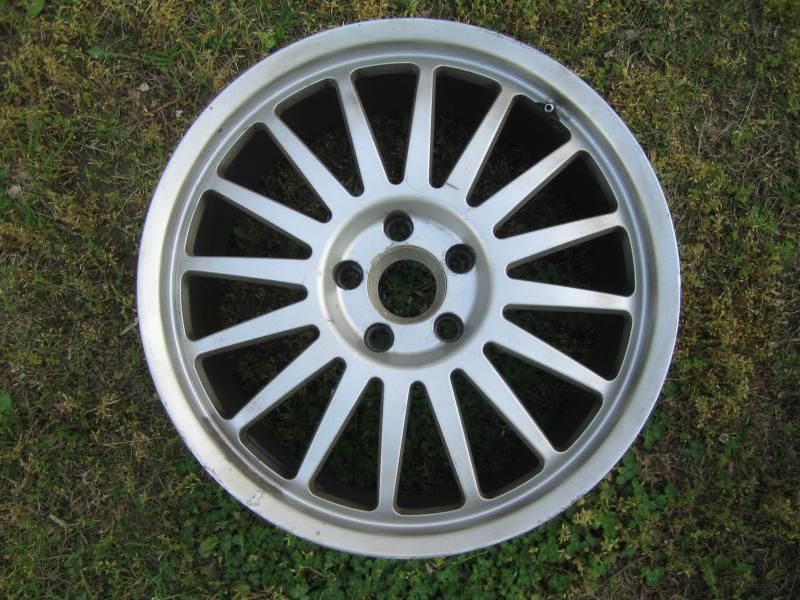 BBS RKii
Stock Saab
5x110 17x8 et35
I hope you enjoyed my little thread. I will probably keep this updated from now on haha
cheers!