Hi ! new guy here.
Just some pics of my car , and some wheels I'm putting on.
The current set of wheels are original alfa 159 Ti wheels 8j19 et 41 with 235/35 19 tires and 15mm spacers.
Painted high gloss pink.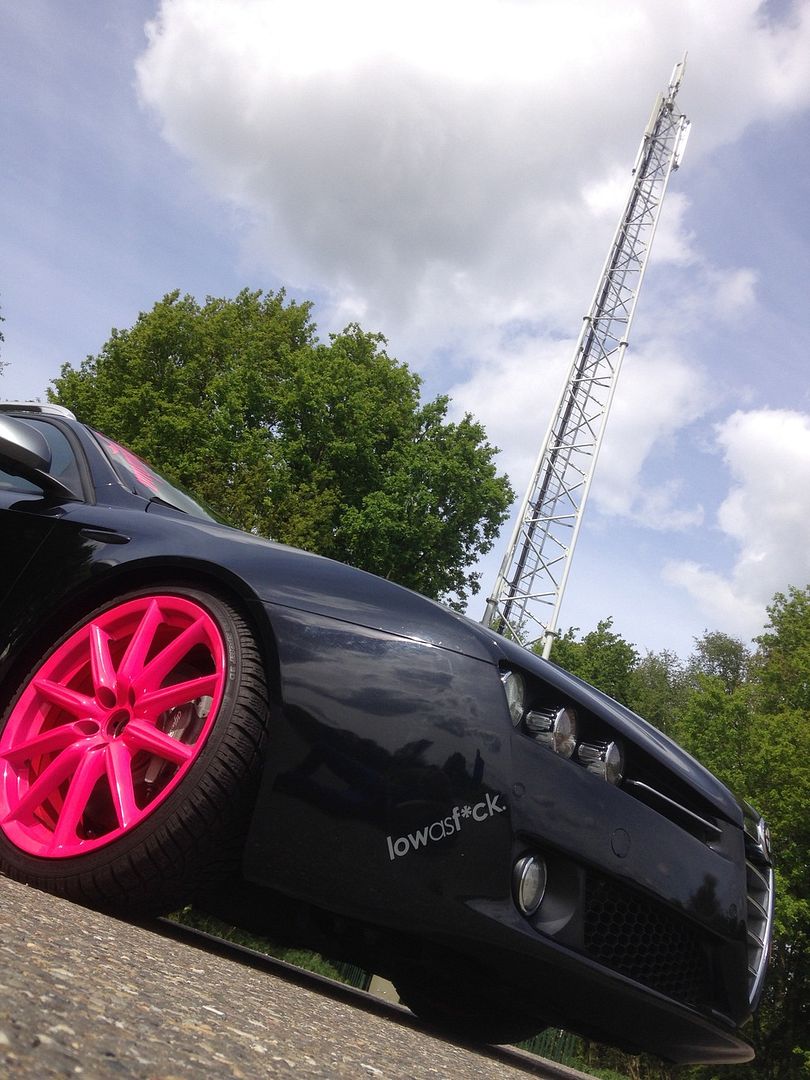 And just got these 10,5j20 et45 Maserati Ghible rear wheels , They are unfinished factory wheels.
Hoping to keep this look on them , but not sure how yet..
They will be put on with some 20mm pcd adapters.
Also not sure about the tires yet. The tire on the pic is to large for my car .. 245/35/20
I'm thinking 235 or 245/30/20 , but not sure if the 235 will stretch to much for safety..