Keepitclean presents 'cleanfest' Show & Shine at Fife Airport on the 10th August 2014. Officially sponsored by Auto Finesse.
Application will open on the 31st March. The application form will go live on
http://www.keepitclean.uk.com/cleanfest
For trading information or any questions get in touch at
contact@keepitclean.uk.com
. In the mean time spread the word.
More info at
http://www.keepitclean.uk.com/cleanfest/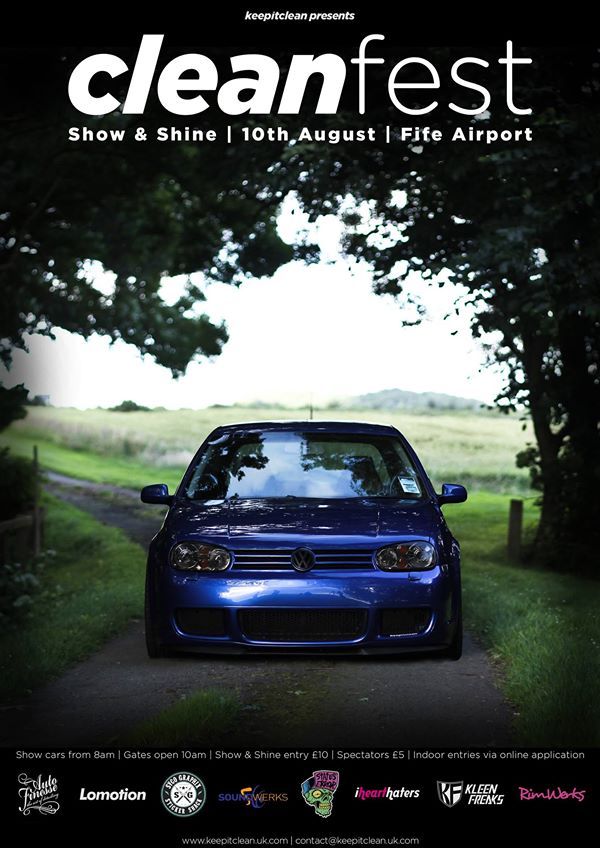 in assocation with:
Lomotion , Status Error , SoundWerks Glasgow , I Heart Haters , Kleen Freaks , Syco Graphix, Rimwerks