hello,
Ive bought some Enkei Evoltution RS wheels and i need split them to give them a refurb.
can anyone tell me what tool i need to remove the bolts?
I have some of them out but others are just spinning in the holes.
Picture of the bolt head: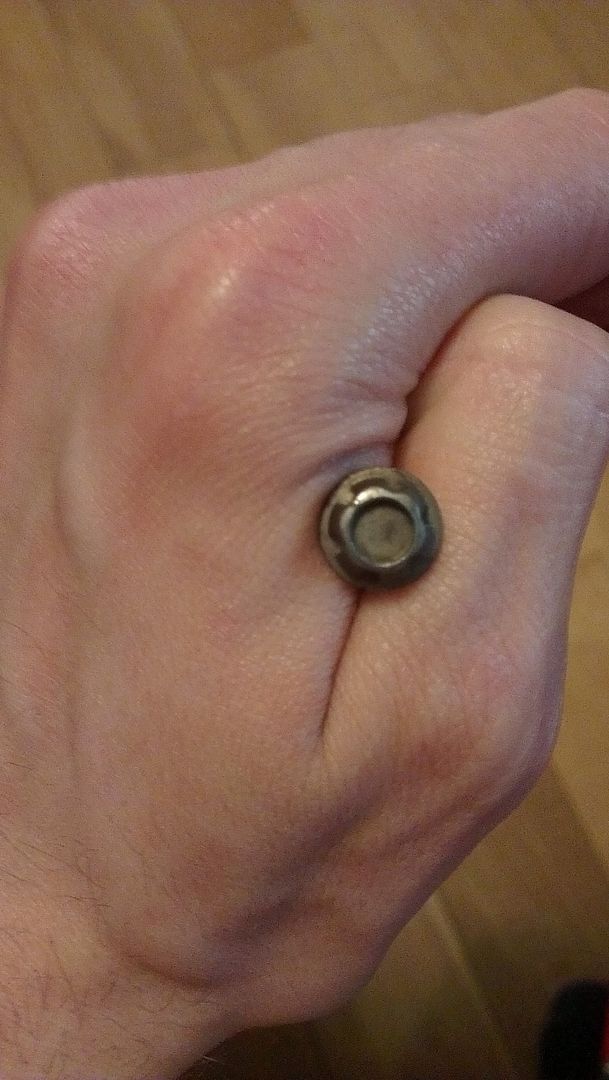 For the love of god please dont say female torx socket! Ive tried every female torx socket i could lay my hands on and none of them work.
The grooves on the bolt head seem the champfered? if that makes sense?
So the top of each groove is 'deeper' than the bottom.
Any ideas please let me know!
Thanks
Stix.